Intro | FUTURE - Bella | Home The Album | 2021| Bella Lyrics
INTRO FUTURE IS A UNDERGROUND RAP SONG PERFORMED BY BELLA, INTRO FUTURE LYRICS IS WRITTEN BY BELLA, INTRO FUTURE LYRICS IS GIVEN BELOW, INTRO FUTURE LYRICS BELLA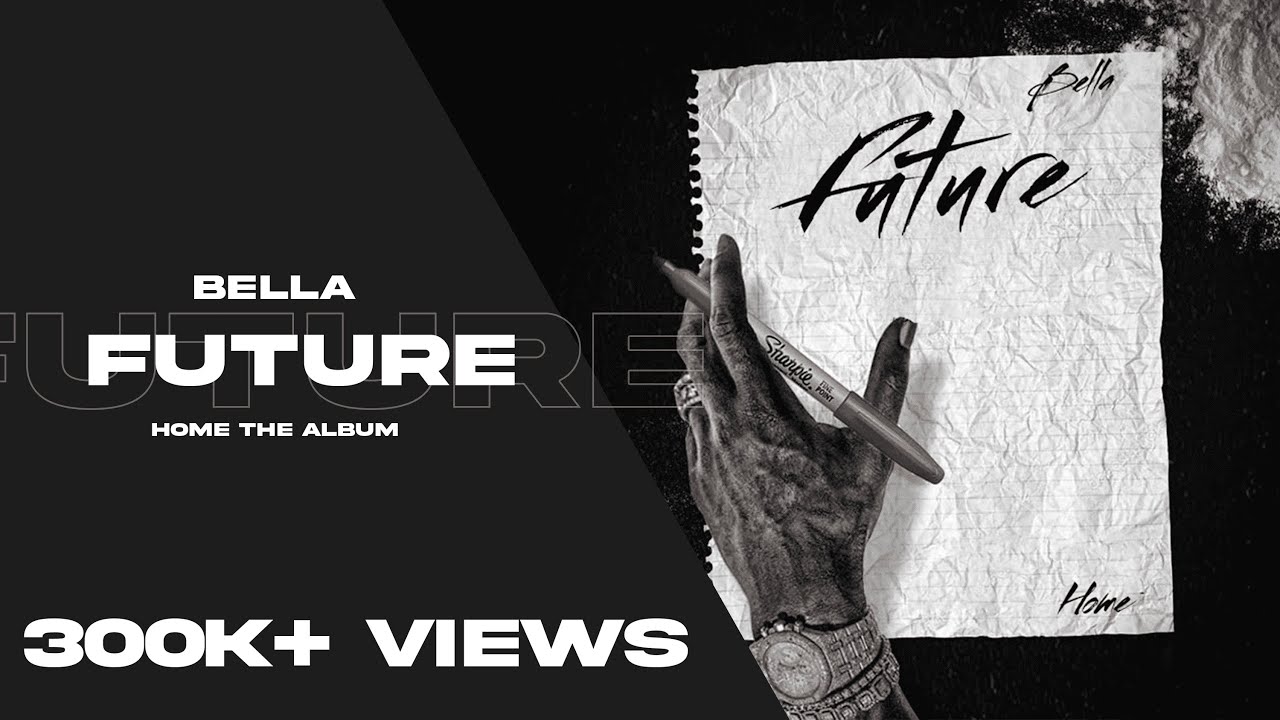 | | |
| --- | --- |
| Song Name | Intro | FUTURE - Bella | Home The Album | 2021 |
| Singer(s) | Bella |
| Lyricist(s) | Bella |
| Music(s) | Bella |
| Album | Home The Album |
Intro | FUTURE LYRICS - Bella | Home The Album | 2021 | Bella Lyrics
feeling me? or still NUMB?
LAGI THI MUJHE BHI BHOOKH TO GHADI MEIN 3 BNAA DIYA GANA
MEIN KAHIN PE HOGYA GHUM TO MERE BHI PASS NAI BACHA THIKANA
MEIN RAHUN JIS MAALE PE PAANCH,JISM EH MERA NAI DETA AB SAATH
VO SUNE NA MERI AAWAZ JO MERE LIE KABHI THI MERI KHASS
HAAN BETE MEIN FOOKTA MAAAL, MEIN NASHE MEIN RAHUN NA BACHA HAI KAAM
MEIN DEKHU AB NAZAR HAI SABHI PE,GAANE BHI LABEL KO DEDIYE 7
AWAARA TO KHETE HAI BAAP PAR QALAM KO PATA HAI MERA HISSAB
MEIN JITNA KAMAATA EK DIN KA UTNA UDATA MEIN YAARO KE SATH
KAHANIYA MERI 1000 PAR KISI KO PATA NAI MERA EK RAAZ
MEIN KHULI KITAB YAA ESI AAWAAZ JO JEEYEGA SABHI KE BAAD
MEIN LIKHU NAZAM TO HOTTE QATAL NAA CEENE KO HOTA HAI DUKH
WO KAHTAE MEIN "CHOSEN ONE" TO KARE SABAR MERE HISSEY KE SUKH
YE SHAANTI KEHTI HAI SAB, WO LAGE JO LABB SE MILLI RAKAM
WO GAYI JO GHAR SE KHAAI KASAM
KE DEKHU NA KABHI MEIN TERI SHAKAL
MEIN LETA QAFAN CHARAS KE DUM PE
BETHI WO SUBWAY BANDA BADAL KE
SEEKHA HU SAB MEIN SABHI MEIN DABB KE
ABHI MEIN HIGH TO LOGO MEIN BHAPKE
MEIN KAAFI OBSSESED HUN KHUDI SE
MENE SIKHA DENA KHUDI KO KHUSHI HAI
AUR CHUBHI HAI MERI HAR BAAT TO MERE MEIN KAMI NAI MERE MEIN KHUBI HAI
MERA YE WAADA KE KISI MEIN JIGAR NAI BADALDE MERA IRAADA
MEIN PALLA TO MIDDLE CLASS PAR MIDDLE NAI REHNA YE KEHNA HAI MAA KAA
EL PASO,WO CHAHTE BULANA BARS KA CHALATA CARTEL
YE JUNGLE OR YAHAN PE LADE BINA KUCH HOGA NAI HAASIL
YE ONE WAY YAHAN PE JEET KE JEEN AYAA MAUT KE QABIL
TU KISSI KA BANEGA QAATIL YAA TERI MAUT MEIN HOGA KOI SHAAMIL
ASTRO TUJHE BHI PATA HAI TUJHE BHI DIKHE NA SAB(PATA HAI)
FUCK YOU TUJHE BHI TERE HONNE KA CHADA HAI GHAMAND(CHADHA HAI)
CAMERA HOTTE HI CHALU TU BADALDE KHUD KE RANG
MASK OFF TU TERE HI KAL SE GAYA HAI DARR"FUTURE"(NAAI)
THEY SAY I'M THE CHOSEN ONE...
YouTube Video
Intro | FUTURE LYRICS - Bella | Home The Album | 2021|
Reviewed by
HINDI RAP LYRICS
on
February 03, 2021
Rating: